Oriental Restaurant Stranorlar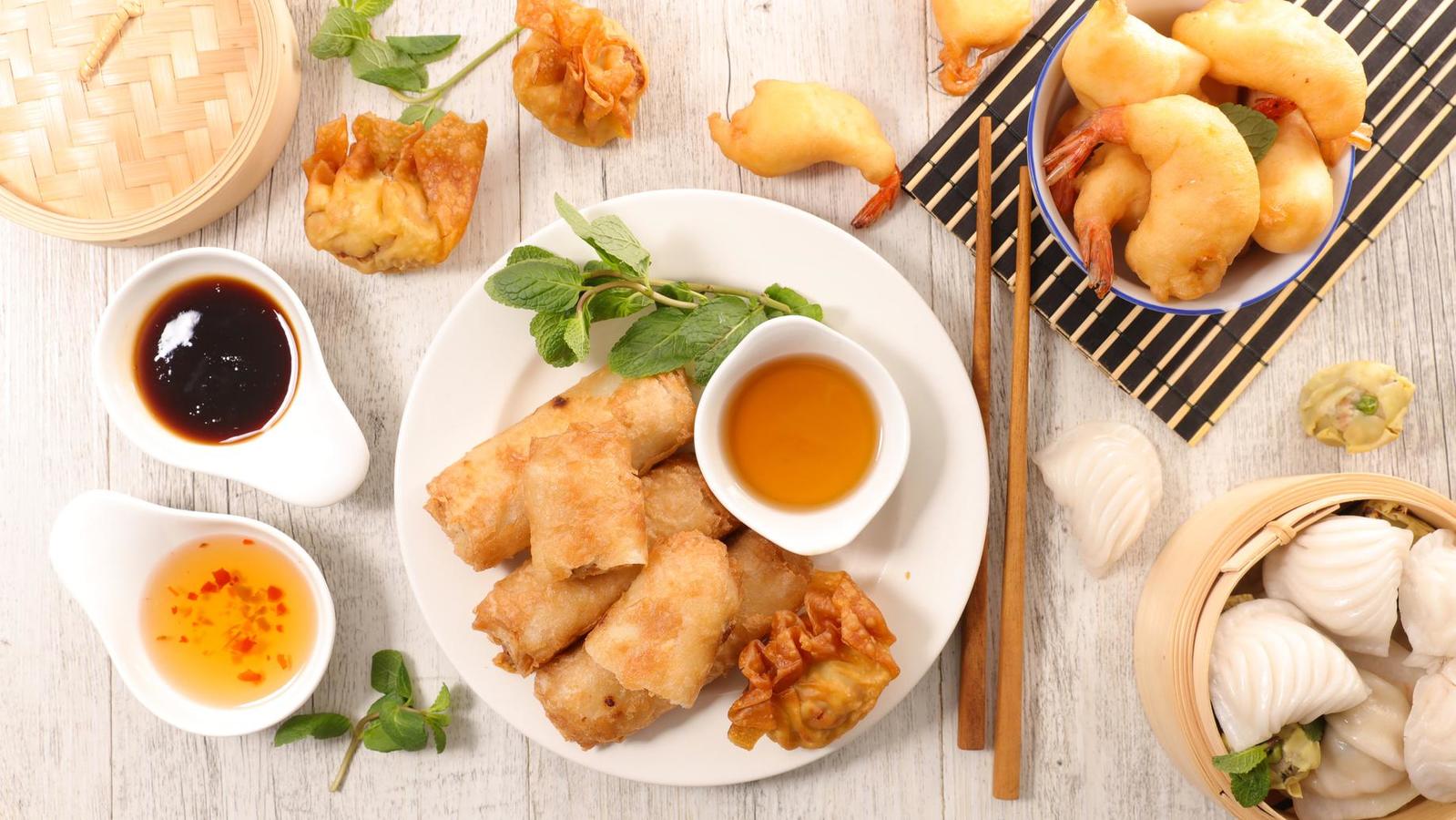 Oriental Restaurant Stranorlar
Menu Oriental Restaurant Stranorlar
The Chinese cuisine has evolved a lot and shaped itself to become of the most revered choices among potential foodies. A lot of them really admire the ethnic sweet and sour essence that comes along with the dishes. Oriental Restaurant Stranorlar is the answer to your quest of getting hold of the most authentic Chinese restaurant in the city. Let's have a look at some of our best offerings. Our Appetizers like BBQ Spare Ribs with Sauce, Crispy Spring Rolls, Crispy Vegetable Rolls, Salt & Chilli Chicken Wings, Stuffed Crab Claws, Crispy Won Ton with Sweet & Sour Sauce, Satay Chicken on Skewer etc. might just be your best bet at the beginning of the day. We have some mouth-watering Curry Dishes as well, which you can have in the forms of House Special Curry, King Prawn Curry, Chicken Curry, Chicken Breast Curry, Beef Curry, Roast Pork Curry etc. To get the most out of them, you should combine them with some of our Fried Rice dishes like House Special Fried Rice, Chicken Fried Rice, Beef Fried Rice, Prawn & Ham Fried Rice, Mushroom & Vegetable Fried Rice, Young Chow Fried Rice etc. If you prefer Chicken, our Crispy Chicken Dishes like Crispy Chicken with Beansprouts & Gravy, Crispy Chicken Breast Chinese Style, Crispy Chicken Breast with Orange Sauce, Crispy Chicken Breast with Pineapple Sauce etc. would be absolutely heavenly for you. For tons of other fabulous dishes from the extraordinary Chinese cuisine, visit us with your best bunch of people today.
About Oriental Restaurant Stranorlar
We try to deliver the most genuine experience of the Chinese cuisine to all of our customers. Our dishes testify to the most optimum quality as well as superb taste. We maintain perfection in our cooking procedures by employing top-grade ingredients and spices in our kitchen, such that potential lovers of food are able to make out the subtle details from their favourite Chinese items. If you would like to take your foot journey to a whole new level, we also have our home delivery services right at your call. You can order from us online by just downloading our app for free from the Google Play Store or the Apple App Store. All of the bells and whistles that we have at our facility would be at your disposal for the purpose of ordering. We would leave no stone unturned in order to provide you with an unparalleled experience of the Chinese kitchen. Order from us now.
Restaurant location Oriental Restaurant Stranorlar
We are relatively very easy to find, thanks to our immensely accessible location at Main Street, Stranorlar, Co. Donegal. The greatly smooth traffic and transport systems leave our customers with zero reasons to complain. We have also maintained a smooth flow of our home delivery services across the entire city. Yet, if you are somehow not confident to make it to us, our app would be right there to help you with the navigation, thanks to GPS. Our website could also be browsed shall you need any further information about our place. So, without any further delay, join us today.